PassRight got me my EB-1A Green Card After a Renowned Law Firm Told Me I Wasn't Eligible
July 6, 2020 by Prabalta Rijal
"I got my EB-1 Green Card approved with the help of a boutique firm 'PassRight'. I approached PassRight after other immigration legal teams told me that my EB-1 case is not viable."

Kaushik Mani, Amazon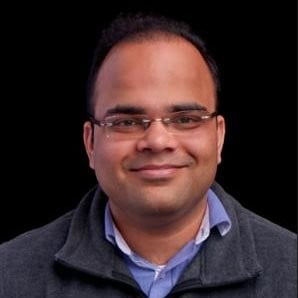 Getting approved for an EB-1 green card is no easy feat, especially because of its exceptionally difficult criteria to meet. Not only is it a tough nut to crack because its next to impossible to meet eligibility but also because of the time and attention that it requires before filing.
This is why choosing the right immigration law firm or lawyer is always important for EB-1 approval. It's never the size of the firm that matters, but rather what they specialize in. As even most eligible candidates suffer because their lawyers are just not serious enough.
Kaushik's EB-1 A Case at a Glance
Kaushik Mani, who is the mind behind Amazon's Key for Business, has had several accolades under his belt. His Amazon Key project was recognized as the Best Smart Security Product during the CES 2020, the global innovation conference, attracting the world's business leaders and pioneering thinkers.
But he was told by a corporate immigration law firm that Amazon had recommended to him that he did not meet the EB-1 Greencard criteria.
On the other hand, At PassRight, we were certain that he was a 'slam dunk' case, in fact, with his high level of experience and expertise, he was the right candidate for the EB-1A green card.

We prepared a 759-page petition, which we filed amidst the COVID-19 crisis and sure enough, just six days later Kaushik received his Approval. 

" I approached PassRight after other immigration legal teams told me that my EB-1 case is not viable. If it wasn't for PassRight I would have been stuck with H1B and worried every day for the future of my life in the United States, and especially now due to new regulations being passed. This is why I say these guys changed my life. Aside from the outcome, the experience I had with the legal team of PassRight was impeccable," says Mani.
It is not always that cases are what they appear to be or are what they are told to be, doing a thorough evaluation is always important. This is the primary step to understand where we stand and the things we need to do to achieve our immigration goals. There could be many reasons why certain law firms tell you that you are not eligible for a certain visa type.
But whatever the case it is important to be positive about your accomplishments and to get over the 'imposter syndrome'.

For a free EB-1 A or O-1 evaluation click here.
For all your visa woes reach out to us at

[email protected]