01
How does it work
Start by answering simple questions so we can find the right service for you.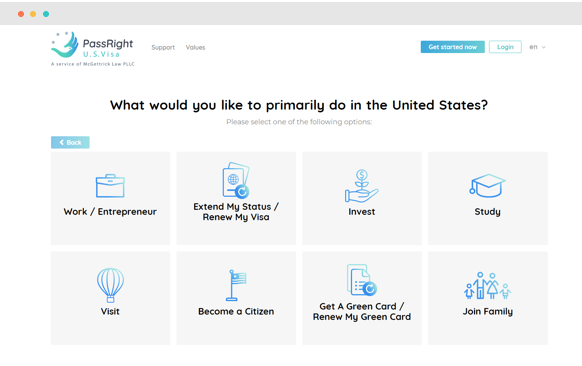 02
Once we have determined your immigration needs, you will be taken to your personalized dashboard.
In order to start working on your case, you will be asked to upgrade to the commitment plan. This will allow you to build your case, with the help of our immigration professionals.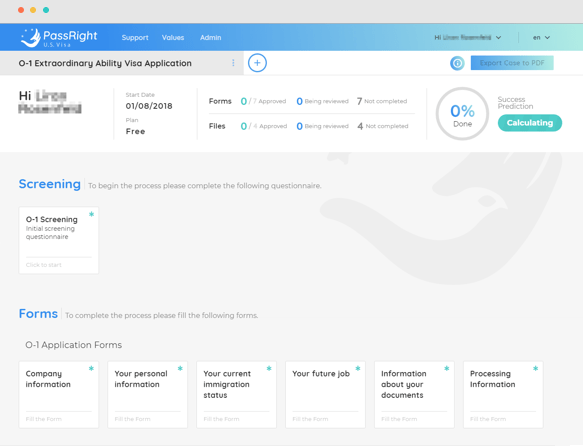 03
In order to build your case you will need to fill out all required information, attach the relevant documents and complete essential case specific details.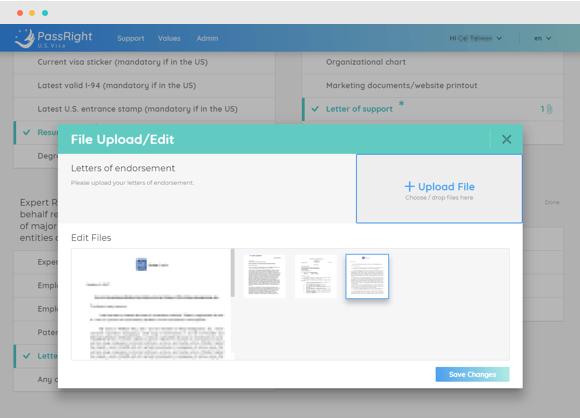 04
In order to finalize your case, you will need to upgrade to either the Plus Plan or the Premium Plan.