Why Attorneys Use PassRight
Improves speed
Manage everything in one place
Easier attorney-client communication
Easy onboarding
All immigration forms included
Easy file management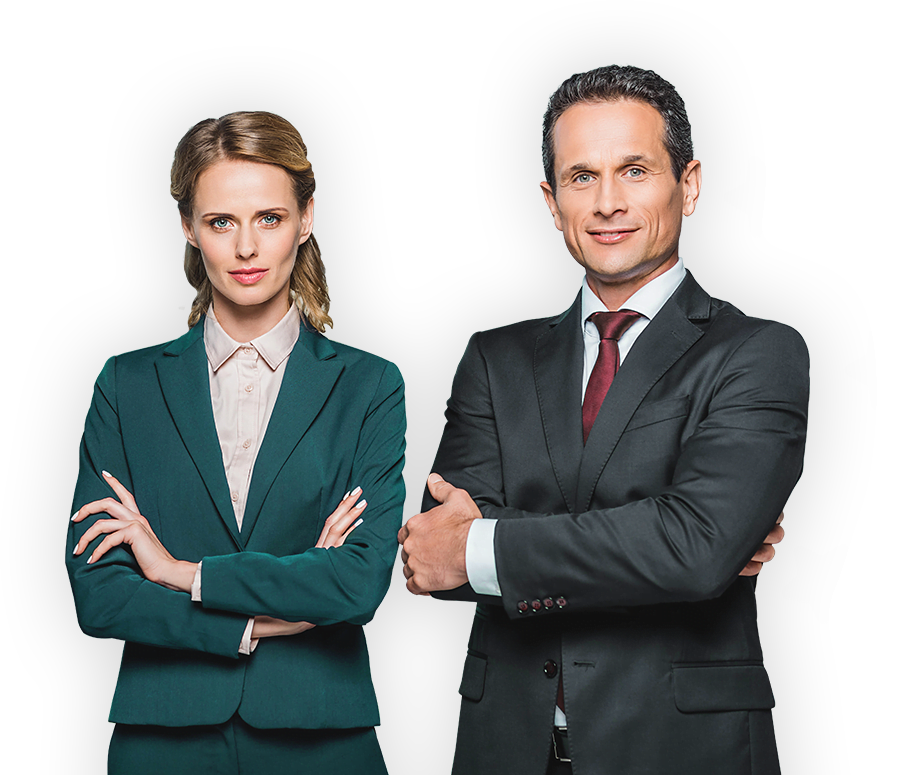 Software Features
01
Client Management
Manage all your clients in one place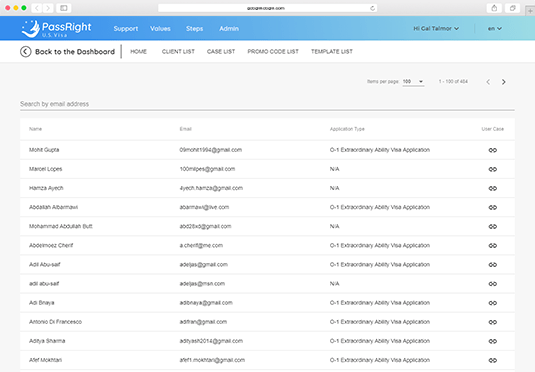 02
Client Dashboard
Manage your client case and all of his/her information in one place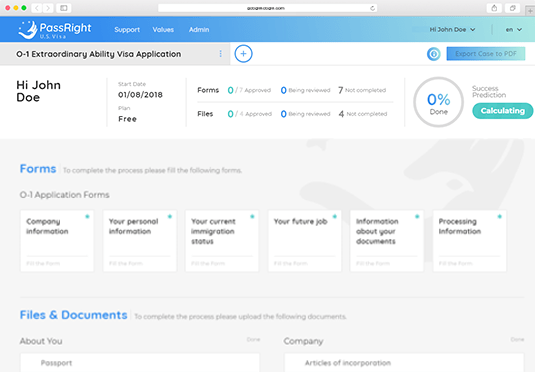 03
Applicant Screening
Screen your applicants before starting to work on their case with a quick adaptable screening questionnaire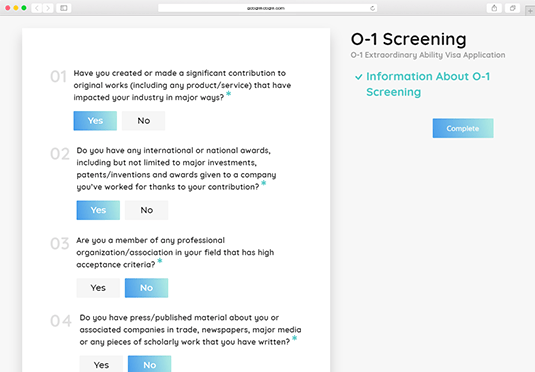 04
Evidence Management
Manage all of your client's evidence in one place, organized by the different categories of the case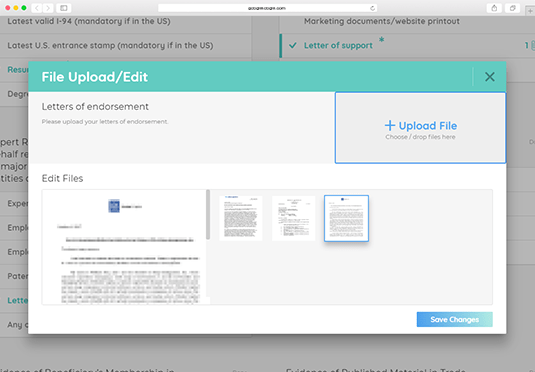 05
Internal Notes
Confidential internal note and document management system for you and your team specific to a client's case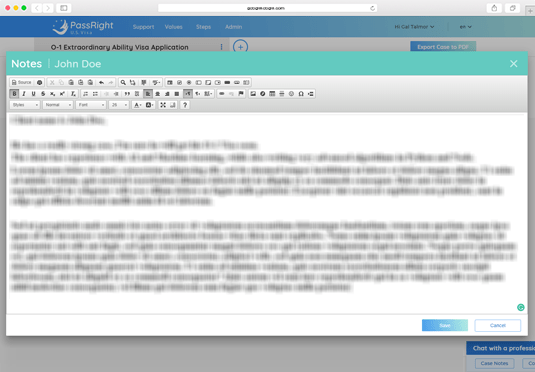 06
Chat System
Have all the communication between you and your client in front of you at anytime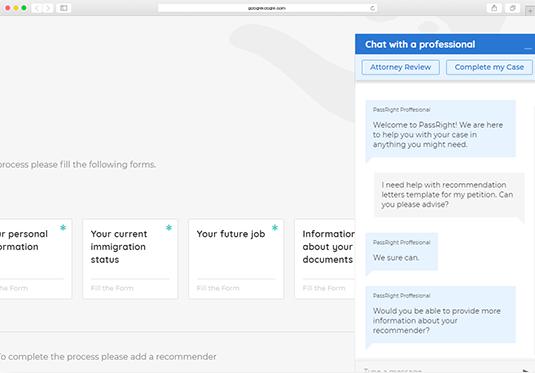 07
Comments
Ability to comment on the information your client has provided for their review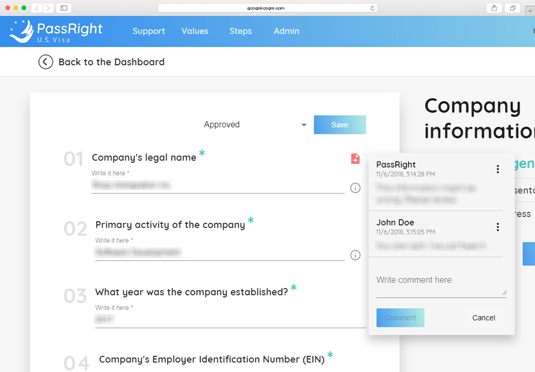 08
Document Editor
Ability to edit any legal document you or your client have uploaded online.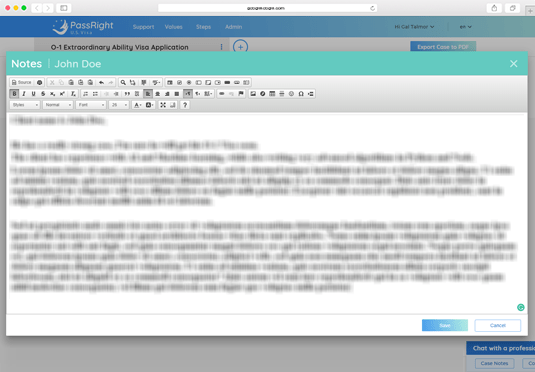 09
Form Builder
Ability to create or edit any form by yourself.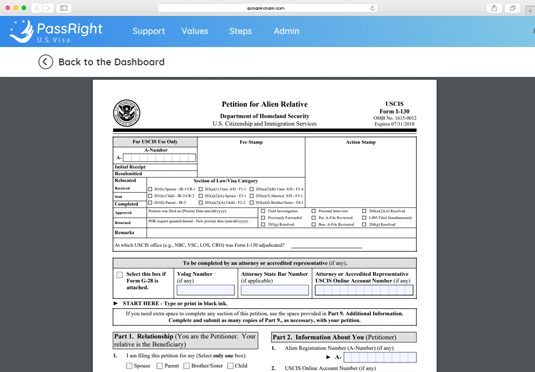 10
Petition Generator
Our software will organize and generate a final petition from all the provided information. You only need to print and ship.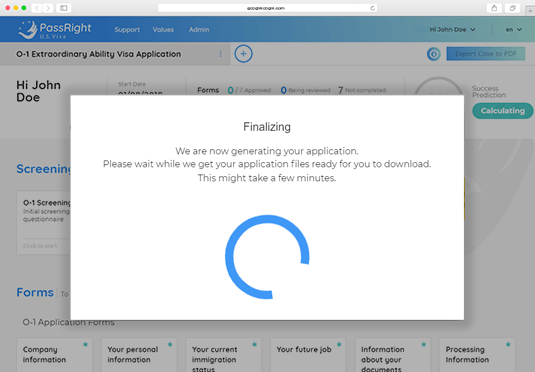 11
Payment Integration
Integration with your payment platform, i.e. LawPay, Stripe, etc.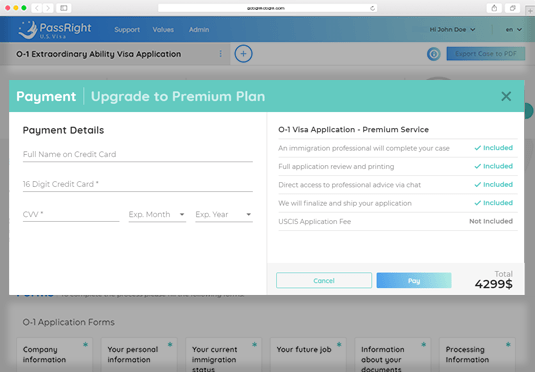 12
Legal Document Generator
Computer assisted generation of legal document using the information provided. i.e recommendation and petition letters, attorney cover letter, etc.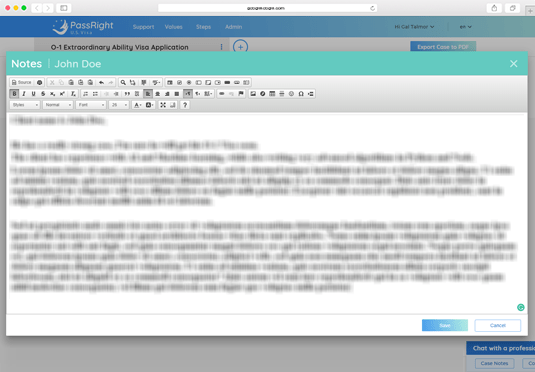 13
Automated Reminder
Reminders for visa renewals, communication with clients, active cases activity, application deadlines, etc.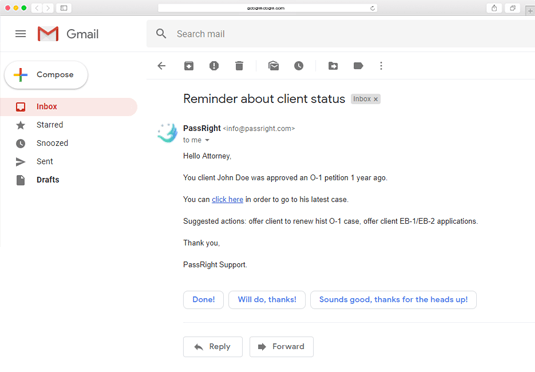 More Features



Need a feature we did not mention here? Contact us and we will build it for you!
X
Are you a trailblazer attorney?
PassRight Immigration Software is aimed at a small group of trailblazing attorneys who are tech enthusiasts and who understand what exactly they need to have in their software and who are willing to invest time and money in order to obtain the perfect tailored software.