Work from home is a trend that has been growing for the last several years, in fact, this trend has seen a growth of 44 percent over the past five years according to a survey conducted by flexjob. So, with or without the COVID-19 the constraints of a traditional workplace had already been challenged. However, it is safe to say that the onset of this virus has catalyzed this trend.
It was amidst all this chaos and fear that PassRight, an immigration consulting firm specializing in O-1 Visas, had to halt its services including its popular ISA program. A program which was dedicated to helping tech experts and tech founders relocate to the US for free of cost, through an Income Sharing Agreement.

PassRight, which had its Marketing and Business Development team in Costa Rica was quickly losing business and a handful of clients they were left with their upholding payment until the COVID-19 situation blew over.

Due to the crash in the immigration sector, the investors too refused to inject more money to help the company sustain its cash flows to pay employee salaries for at least three months. Leaving the PassRight founders with a difficult situation at hand.

Although PassRight is still working with its paying clients and has actually even launched its new O-1 Visa Guidance program amidst the crisis, its founders began worrying that this program alone would not be enough to sustain their entire team. So they decided to explore other avenues to sustain their Business Development and Marketing team whose hard work and efforts had been tossed in the gutter by an ill twist of fate.

The Concept behind AisenForce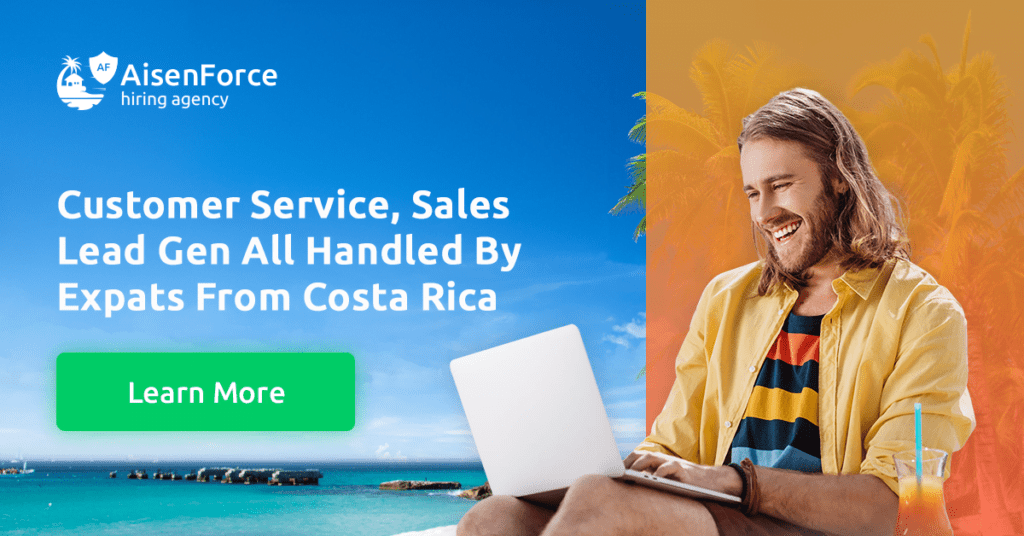 Founded by the CEO of PassRight, Liran Jakob Rosenfeld, AisenForce has been established to sustain the livelihood of the PassRight staff working in the Customer Success and Marketing departments.

"We were one of the first businesses to let go of 80% of our employees. Out of the 23 people we had on our team we kept only 6 legal experts, to help out with the few remaining O-1 Visa clients we have.m," says Rosenfeld.

"We lost most of our team members in a matter of hours, it felt like everything I had been working for had been rudely snatched from me and it would mean I would be disappointing my team at a time they needed us the most. It was painful. We have a distributed team in the US with physical offices in Poland and Costa Rica. We serve people that trust us. Our brand has been around 4 years. So, you can imagine how difficult it was for us to say goodbye to all those amazing people who had been the reason for our success in the first place," Rosenfeld explains.

This was when it struck him, he had a team of wonderful, empathetic and caring people, his Marketing and Customer Success team who had found themselves with no work could be rehired under different contracts and outsourced. Their skills could help other business owners survive this global crisis. "I saw how some of my friends had adjusted to the crisis and were in desperate need of online helpers. The people I have on my team were the perfect match for them. At first, I felt jealous because I didn't want "my people" to work for others, but very fast I came over it and started outsourcing them to my contacts."

This was how the concept behind the hiring company, AisenForce was born.

What 'AisenForce' has to offer?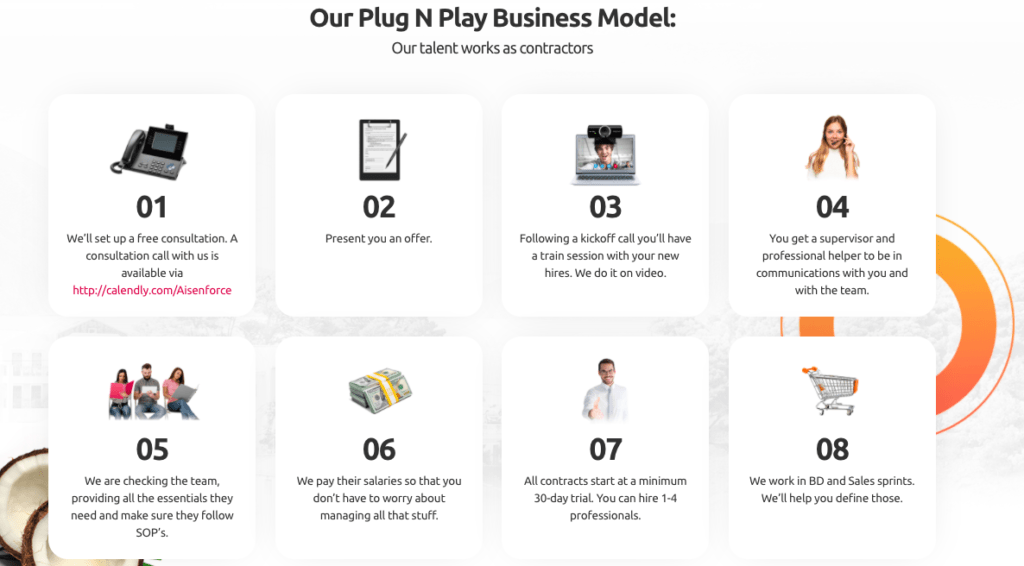 AisenForce offers American startup founders with amazing sales and customer success professionals who are native English speakers with both the qualifications and the experience of working in a startup environment.

Also, since they are being outsourced by AisenForce, these professionals will be working from PassRight's offices in Costa Rica. "We will be providing our team here with a daily ride to the office, a solid fast internet connection and even electricity back up so that they never miss a good day of work and their employers get the happiest, most driven, result oriented candidates they can, at an affordable cost".

Since all the experts AisenForce has to offer will be working as contractors, the process of hiring them will be simple and hassle-free and all contracts will start with a 30-day trial. Through AisenForce would like to provide business owners a fighting chance at success by supplying them with a high-quality team at extremely affordable prices.
For Rosenfeld, this has been the longest most painful month ever, as he had never in the world imagined letting go of so many people on his team. He had never thought that he would have to change his business plan and strategy overnight to stay afloat during these troubled times.

It is a change he hopes will help him and his team stay afloat through the global crisis and a probable worldwide recession. "I know it will take time for things to get back to normal and as soon as some sort of normalcy is restored we will be continuing our ISA program," assures Rosenfeld.

The current PassRight team continues to work on petitions for all of their paying clients and the new program 'The O-1 Visa Guidance program'. The guidance program helps O-1 Visa candidates strategically build their profile and collect the evidence they require to successfully meet 3-5 of the O-1 Visa requirements.
If you are interested in applying visa to the United States, contact us.
To read about PassRight's O-1 Visa program please click on the article link below: